You are between 8 and 12 years old, come and live
The airline pilot Experience
Some description text for this item
Have you ever been on a plane and dreamt of being in the cockpit ?
Have you ever dreamed of being a pilot for a flight ?
Do you want to become a pilot ?
Come into the cockpit with a real professional pilot for a unique experience !
Now it's possible thanks to Flight Experience !
Extra-curricular activity to discover aviation.   Let your child discover the world of aviation !
DISCOVERY OF THE WORLD OF AVIATION (extracurricular activity)
4 X 2h15 for children from 8 to 12 years old
Typical programme :
Educational briefing (i.e.: how a plane flies, the main flight controls, the weather and its impact on aviation ...)

Experiments related to the briefing (i.e.: making a cardboard model and flight tests)

Learning in the AIRBUS A320 flight simulator with a professional pilot

Presentation of a certificate and souvenir gift at the end of the course
Sunday 10am-12.15pm :
MAY : 9, 16, 23 et 30
JUNE : 6, 13, 20 et 27
CHOOSE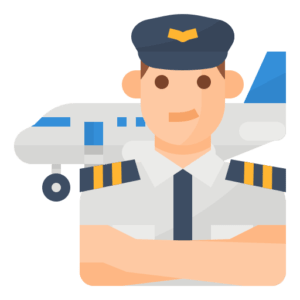 BIRTHDAYS
Activities with a professional pilot on board our AIRBUS A320 simu !
Simulator - Cake - Surprise for an original and exceptional birthday
Saturday 10am, 1pm or 4pm or Sunday 1pm or 4pm

Summer courses for 9-14 year olds. Registration open
Discovering the world of aviation
Does your child dream of flying?
This course will allow him/her to experience the role of an airline pilot in a semi-professional simulator cockpit. But also to discover many aspects of aviation.
Your youngster will discover the world of aviation, from models, drones and scale models to helicopters, microlights and even the piloting of a semi-professional airliner simulator!
The mornings will be spent at the Flight Experience centre with training that will allow your child to take control of a flight simulator.
5 sessions in the simulator are planned.
The afternoons will allow you to discover different aeronautical centres around Nivelles (ULM, helicopter, drones, ...).
Having your mountain bike in working order and being able to ride a bike are essential prerequisites for this course. Indeed, the trips to the "Flight Experience" centre and all the unusual places in the afternoons will be done by bike.
Believe us, this course will give him wings!
Don't hesitate to ask us for more information: contact us
Registration on : CESAM-Nature (at the bottom of the table)
CESAM-NAture