about
the team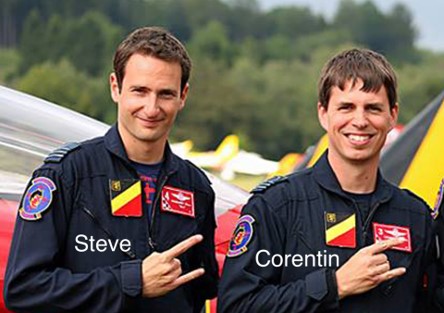 Steve & Corentin
Your team
Steve and Corentin are former F16 fighter pilots. They have both been military pilot instructors and air demonstration pilots. After 15 years in the air force, they have completed their contract and are now both airline pilots. Steve is flying on the Airbus A320 and Corentin on the Boeing 737. They are also flight instructors for private and professional pilots and aerobatics.
Their passion for flight simulations dates back to before they joined the Air Force! They say it's a great way of training, at low cost.
Unemployed pilot, work with us!